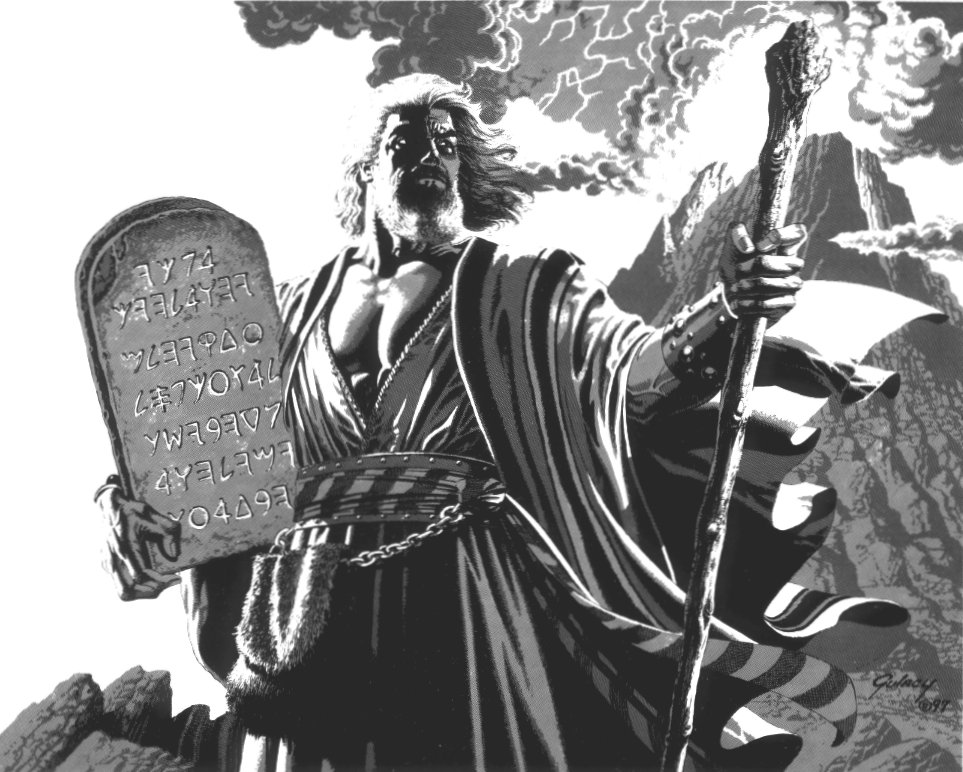 This picture is trademarked (® or TM) and copyrighted (©) 2000 by Paul Gulacy.
And so it was, Moses received the Ten Commandments which defined the relationship of humankind with one another and God forever more.
This powerful event is now revealed to you by internationally acclaimed artist, Paul Gulacy. The 15x19 signed edition is limited to a few prints, so act now cause demand is expected to be strong. So, if you wish to obtain a print at the $24.99 issue price including postage and handling ($39.99 for the rest of the world including postage and handling), the time to act is now.
All proceeds to charity through Good Samaritan Ministries
For more info, mail Paul directly at PGulacy@aol.com, thanks.

Website maintained by
Matt
Last modification the 03/11/01